Good Witches Homestead
The watermelon tourmaline is a rare variety that displays three different colors in the same crystal – green (the skin of the watermelon), pink (the sweet fruit) and white (the rind). As in the gem stone ametrine, the colors of the watermelon tourmaline occur 100% naturally. This is a rare occurrence in nature.
Colors: multicolored bands of pink, green and purple
Uses: For inner peace, harmony, balancing and energizing body, mind and spirit, polarity work, and problem-solving. Watermelon tourmaline encourages regeneration of the nerves, helps with paralysis and multiple sclerosis.
Star Sign: Virgo
Planet: Mercury
Element: Earth
Chakra: Heart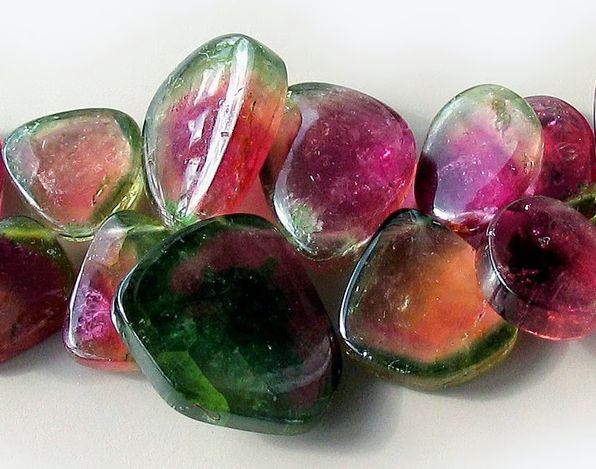 TIPS FOR WATERMELON TOURMALINE
Wear watermelon tourmaline to enhance discretion
Carry watermelon tourmaline to help you see the funny side of any situation
Place watermelon tourmaline around your home to encourage humor
Hold watermelon tourmaline to reduce nervousness
Meditate with watermelon tourmaline to connect with your higher self
Give watermelon tourmaline…
View original post 111 more words